We speak dog

We've been loving and working with dogs since 2007 and if there's anything they've taught us is that they really do like structure. They're happier when they know their limits and what you expect of them. They love rewards! So whether you've got a new puppy, who needs to learn the ways of the world; a rescue, who needs to feel more confident in your home; or an adult, who needs to forget some bad habits, we'll develop a personalized program of play, socialization and learning that brings out their best behavior.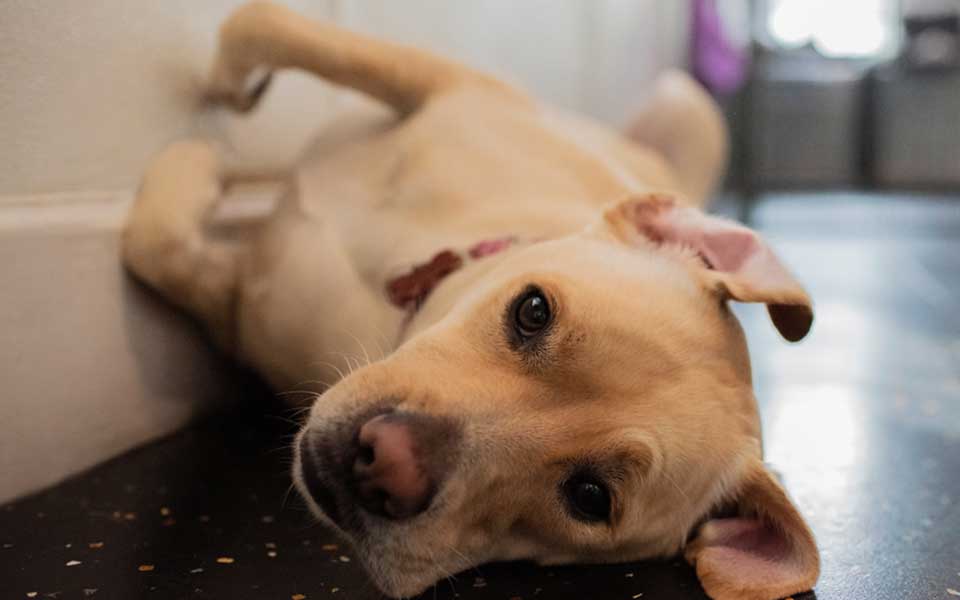 Boarding
There may be no place like home, but we're a close second. When you're out of town, you can entrust your dog to us, and know he or she will be happily entertained with supervised play, walks and lots of TLC. All in a secure, safe and super-sanitary facility. You can even visit via our live-video feed.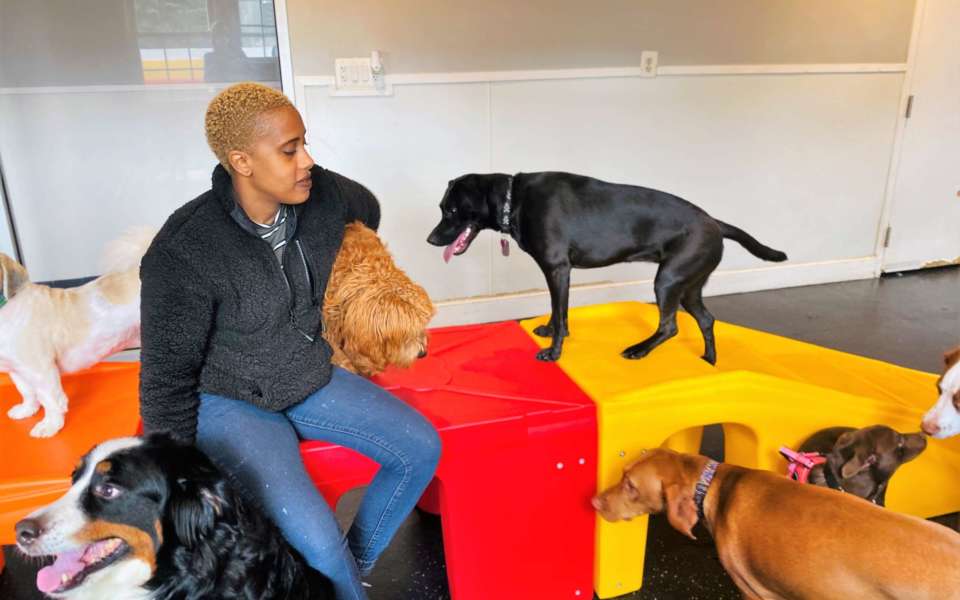 For social creatures like dogs, nothing beats a day of play, especially with other furry friends, toys and stimulating games. Supervised by our certified (and trained) staff.
Join our pack

For training tips, special offers or advance info about new offerings, sign up here for our monthly newsletter.

What Clients Say
Customer Reviews
Thanks for all you do and for taking good care of Bayley!
Happy Paws/Puptagon has been a lifesaver for us. Expanding a family to include pets is rewarding and fun, and at times stressful. Happy Paws/Puptagon helps us maximize the fun part and minimize the stressful parts. The daycare provides an outlet a few times a week for the abundant energy of our two rescued sisters. The terrific, skilled training staff patiently and effectively uses positive training techniques to help us and the dogs understand each other and get the most out of our relationship. Day in and day out, it is a pleasure to interact with all of the staff and trainers!
We just want to …thank you again for your great work with Nellie and Cocoa. They've come so far in a relatively short period of time with you!
My husband and I are both just SO impressed with how you and your staff handled the situation yesterday. We were loving Happy Paws already and this just made us that much more confident in bringing her there when we can't be with her.
What's New
Programs & Announcements
Introducing Playful Paws Learning Academy
Starting January 2021

Pups, like kids, learn best when they're having fun. That's why we created an all-day "play school" for dogs ready to get serious about meeting new friends or acquiring new skills like scent training and solving puzzle games.